Cyan Reign
is a great little boutique I recently stopped into on my way to a job interview. The mannequins out front were dressed in goth burlesque and I couldn't resist ducking in, even though I was dressed boring corporate. The card I picked up from the friendly owner boasts made to measure Couture Corsetry for women, men & waist training, Bridal, Formal wear and Avaunt-garde. I was discussing with her the fact that I am just starting in Burlesque in Brisbane, and that most corsets don't fit me perfectly because I have
Scoliosis
.
Surprisingly, she offers a discount to anyone in the industry, payment plans if money is tight, and true spiral steel boned corsets that can be fitted to look symmetrical, even when I am not, and help to move the ribcage and spine into a more natural position. Needless to say, I have been checking out their website and love the photography, the models and the clothes!
I love that we have really talented people right here in Brisbane, and I will be featuring Performers, Events and Stores weekly in this blog, so keep checking in regularly for more news and hidden surprises!
"Fashion isn't meant to be serious. It's meant to be fun and harmless. A way of rebelling without hurting anyone and I love how you can step out the door as a different person every day depending on what you're wearing." - Cyan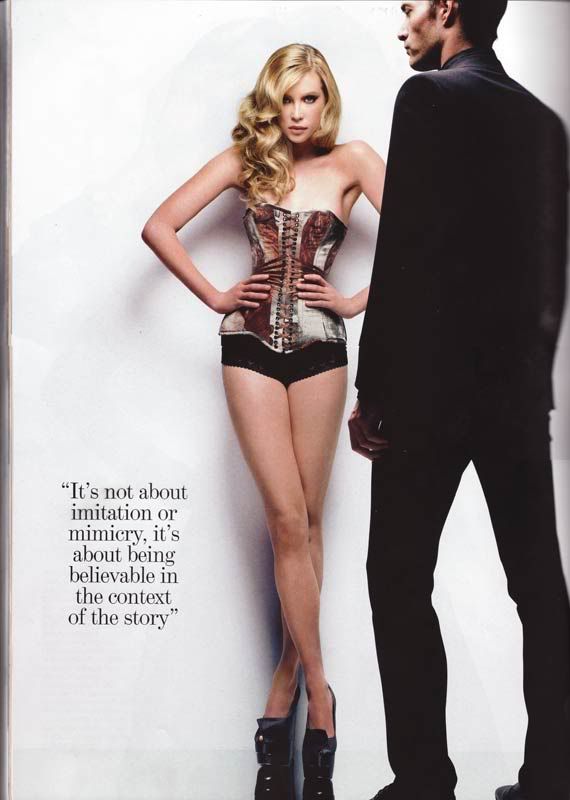 Cyan Reign Corset featured in Vogue
Featured in
Brisbane Times
Cyan herself from the website which is incredibly put together.
The website is www.cyanreign.com.au and they can be found at the Upper Level, Shop 5 (above Thread'n'Bone which is also amazing, but I will cover that in another post) 251-253 Wickham St, Fortitude Valley.